"With the counting system, we have proof to provide to the owners of the cattle that we are taking care of them and they can check at any time to see what we have done,"

Gary R.-Central Missouri
Cattle Counting Program
Our Cattle Counting Program is meant for cow-calf producers and backgrounders with cattle in multiple locations. This is an add-on option to our App that allows you to keep track of cattle while feeding them, in addition to tracking other data like vaccinations.
Please purchase UHF tags and a reader from us to get started. Once you tag the cattle and setup the reader (they can be attached to the feed truck), you will be able to count them as you are feeding them. The UHF tags can be read from up to 40 feet.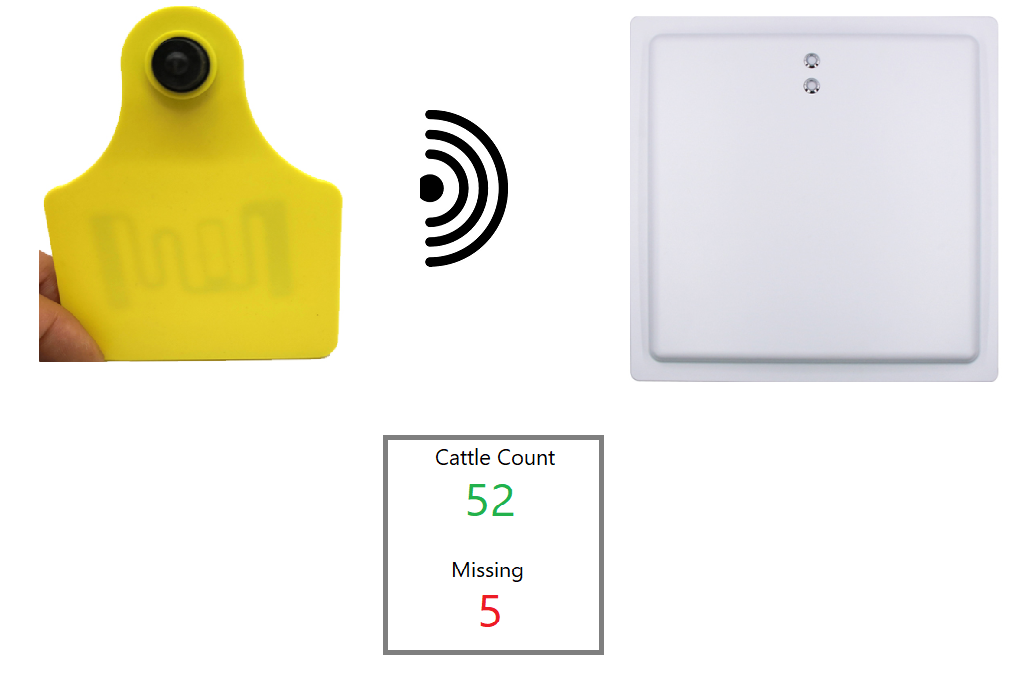 Not only do we give you a count of the cattle present, we will also identify missing cattle and their visual tags numbers- giving you enough information to locate them.
Internet connection is not required for counting. Data can uploaded to the App once you have internet connection and viewed remotely.
Please contact Matt at matt@livestocklens.com or (816) 217-8900 to get started.
---