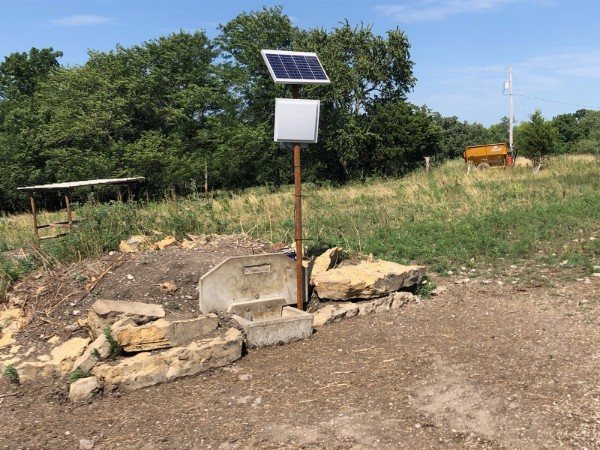 Track Water Intake and Location
Our water intake tracking system identifies cattle while they drink water and finds missing cattle. In addition, the system tracks the drinking location and the time each cattle were last seen. This allows ranchers to find missing cattle early before they are lost.

The system is powered by solar panels and can be installed on a pole. We provide upto 4 antennas to cover large drinking areas up to 60 ft in diameter. The cattle counting software and hardware are also included as a part of our turn-key system.

We use UHF tags on cattle that can be read by our antennas utp 40 feet away. These tags are cost-effective and does not require any maintenance as they are powerd by the antennas to read them.

Please contact Matt at matt@livestocklens.com or (816) 217-8900 to get started.
---